Dama HDM4.5MS Double Scissor Lift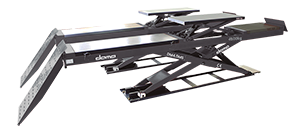 Dama HDM4.5MS Double Scissor Lift
A perfect option for a service or wheel alignment lift where a larger capacity and longer platform is required, this 4.5t capacity service and wheel alignment lift has rear slip plates, integral scissor lift and removable fillets to fit front turnplates.
The platforms gives a very generous 4800mm in length, ideal for longer vans and Motorhomes and the integrated scissor extendable platforms of 1830mm.
One of the real advantages of this lift is the suitability to surface mounting, with a minimum height of 240mm and long lightweight run on ramps it enables this lift to be used without excavation.
Price includes delivery and installation.
Technical Specification
| | |
| --- | --- |
| Main Lifting Capacity | 4500Kg |
| Secondary Lifting Capacity | 3500Kg |
| Main Lift Elevation | 400mm |
| Main Platform Length | 4800mm |
| Lifting Time | 90 secs |
| Power Supply | 400V 3Ph 50Hz 3.0Kw |
Drawings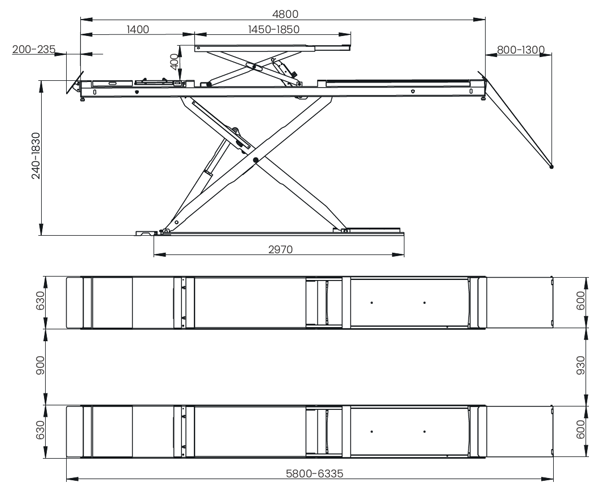 Downloads
Call us now on 01823 328530 for more details