See us at the Following Shows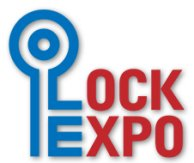 Lock Expo
This March, the Hickleys team will be hitting the road again to attend Lock Expo 2023. This year the show is special to us for a number of reasons, not least, that we are able to support the running of the show as primary sponsors. Lock Expo is without doubt the primary Q1 show for the locksmithing industry each year, so to be able to help the show continue running through our sponsorship is a real honour for everyone at Hickleys.
This show is also special to us because it allows us to get together with our customers face to face, something that in a pre-covid world we used to take for granted. The show is an important way for us to communicate the latest hardware and software innovations, but it is equally an important way to just catch up with our customers, old and new.
The show will be a great opportunity to learn about our 'Locked In' loyalty scheme which allows Auto Locksmiths to get 20% discount on key, remote and transponder purchases, without any additional costs when meeting a minimum monthly spend. The scheme also includes free warranty and tech support on a range of key programming devices. We will also be demoing key pieces of key programming equipment at the show, including the AD Smart Pro and Smart Aerial Plus as well as IEAs Zed-Full plus and many more devices.
Most importantly of all we will be brining along a full brochure of offers, discount and deals. Hickleys are well known for attending shows with deep discounts, so there is sure to be a bargain to be had. We always make sure that no copies of our deals brochure fall under the gaze of our financial director, at least until after the show!
The show takes place on 11th & 12th March at the Nottingham Belfry. We look forward to seeing lots of your there! Tickets can be purchased by visiting https://lockexpo.co.uk.
Nottingham Belfry Conference Hotel, NG8 6PY
Sat 11th & Sun 12th March 2023

Automechanika 2023
Doing it large! Hickleys are exhibiting a huge range of Garage and Diagnostic equipment at Automechanika, featuring new and exciting products from our international partners, exclusive suppliers and industry leaders. Including a significant display of Dama equipment plus other equipment from Bosch, Brain Bee, Texa, Delphi, Redline detection, RAV, Advanced Diagnostics and more.
We hope to welcome buyers, garage & fleet owners and our distributor network to see the latest high quality equipment and discuss how we can work together to meet your requirements now or in the coming months.
You are sure to get a warm welcome so call in to hall 19, stand U100
Birmingham NEC, B40 1NT
6th-8th June 2023
Hall 19, Stand U100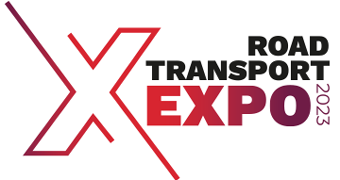 RTX – Road Transport Expo 2023
Hickleys are pleased to be back to this years RTX show for commercial vehicles. We will be presenting and demonstrating our range of Garage and Diagnostic equipment designed specifically for the van & truck market.
Included in the range will be diagnostics from Redline, Delphi, Texa and Bosch, and Garage equipment from Dama, Brain Bee, GYS and more. Our specialised sales team will be on hand to greet you, discuss your needs and offer our best technical solution to our huge range of products.
NAEC Exhibition Centre, CV8 2LZ
28th-30th June 2023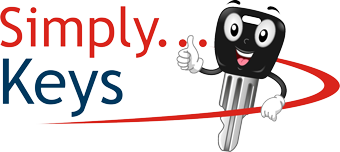 Simply Keys
Simply Keys is the annual get together of our network of Auto locksmith and Diagnostic specialists, designed to offer you everything in one place and having an emphasis on training, demonstration and technical content.
Simply Keys is the best place to see the latest abilities with regard to key programming, diagnostic solutions and new equipment for emerging markets such as EV. Simply Keys is renowned for the very best prices with everything on offer and with outstanding deals on capital purchases.
GTG Training Centre, WV11 3SZ
22nd & 23rd July 2023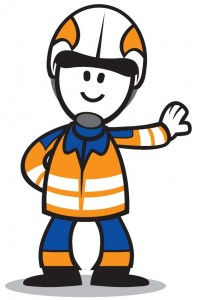 The Recovery Tow Show
Once again, we will be exhibiting at the hugely popular recovery show. As specialists in both Diagnostic and Garage equipment for car, van and truck, our products offer recovery companies tools and equipment to improve their operation, increase your revenue and expand your services.
We will have a wide range of products from leading brands to demonstrate, offer technical information and match your requirements and extra special show prices. As usual we will also be partnering Access Tools from the USA bringing you our wide range of vehicle opening tools to overcome lock out situations.
International Exhibition Centre, TF3 4JH
20th & 21st September 2023
Visit Recovery Tow Show Website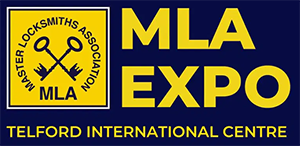 MLA Expo 2023
Hickleys will once again be exhibiting at the Master locksmith show.The bi-annual show brings together the Locksmiths, key cutters and Auto Locksmith trades to Telford for this busy 3 day show.
We will be exhibiting the very latest in Auto locksmith programming tools, vehicle opening equipment and our huge range of keys and remotes. As always there will be show deals and special offers so come and discuss your needs with our specialists and pick up a great deal.
International Exhibition Centre, TF3 4JH
20th-22nd October 2023
Stand: H13.6 & G36

Mechanex
This is a popular show to see the latest in Garage equipment and Diagnostic tooling and Hickleys will be exhibiting a wide range of equipment covering all aspects of the garage tooling market.
Strongly featured will be exclusive range of Dama equipment as well as equipment from Delphi, Smokepro, Texa, Bosch, Brain Bee and many others.
Our range of EV equipment and personal protection will be prominent at the show and as always there is show deals to whet your appetite.
Sandown Park, KT10 9AJ
7th & 8th November 2023