Delivery and Returns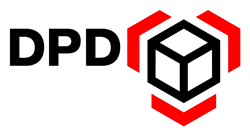 Methods of Delivery
We deliver goods all over the UK, Europe and Worldwide.
All goods ordered through our website will be dispatched via our courier service, DPD.
To see the cost of delivery, add the items you need to your basket. Your delivery options will be displayed to you within the checkout process.
Placing your Order
You can order with us in the following ways:
Online via our secure server (using a credit/debit card)
By phone on 01823 328500
Dispatch & Delivery
We deliver all over the UK & Europe, and the World! We aim to despatch orders placed before 3:00pm (Monday-Friday) on the same day, subject to item availability. Orders placed after this time will be processed the following working day.
Deliveries in the UK (excluding Highlands and Islands)
Customers in the UK can select from one of the following delivery options, within the checkout:
Standard Delivery: Up to 3 days (95% of the time the delivery will be made on the next working day)
Delivery by Noon : Delivery will be made the next working day before 12pm
Delivery by 10:30am: Delivery will be made the next working day before 10am
Saturday AM: Delivery will be made on Saturday morning before 12pm (only available when ordering on Friday)
Deliveries outside the UK
Customers outside the UK can select the standard delivery option available for your destination. All options and prices will be displayed within the shopping cart checkout process.
Delivery Charges
All delivery charges are calculated at the checkout. Once you have added all items to the basket, your options and prices can be seen.
We offer free of charge delivery to all UK mainland addresses for orders of keys, remotes and transponders that total more than £10.00 excluding VAT. This will be calculated at checkout. Orders under the value of £50.00 will be sent by 1st class post.
Hickleys Limited Returns Policy – Goods & Services purchased online
Right of return – 7 day cooling off period
The customer has the right to return unopened and unused goods or services purchased online within a 7 day period. This period starts from the first attempt by our courier to deliver the goods where a physical product is purchased, or 7 days from purchase where services are purchased. However the 7 day cooling off period does not apply to the following items:
Software purchases where the seal is broken or where download has commenced
Web access to an internet service
Where goods are specially ordered for the customer (you will have been advised in advance if this is the case)
The goods are not in resalable condition or are incomplete
The customer will bear the cost of returning the goods and will not be refunded the original shipping cost. Refund will be given on receipt of the returned items in original condition. Customers returning goods are advised to use a method providing proof of delivery.
Return of goods incorrectly sent
Where Hickleys have sent items not as described or the wrong items, the customer may return the goods for a full refund or exchange. The goods should be returned either by a means providing proof of delivery or the customer should contact Hickleys Limited to arrange collection. Reasonable cost of return of incorrectly supplied items will be refunded by Hickleys Limited. Where incorrectly supplied goods are returned for refund, the cost of outward shipping will be refunded.
Return of goods not fit for purpose, damaged or faulty
The customer should advise Hickleys Limited in writing where any goods are damaged on receipt, faulty or not fit for purpose as soon as the customer becomes aware of the issue. Subsequent use of the item or any attempt to repair the item may invalidate the warranty. If you have notified us of a problem with the goods within 30 days of delivery, we will either make good any shortage or non-delivery; replace or repair any goods that are damaged or defective upon delivery; or refund to you the amount paid by you for the goods in question.
Hickleys Limited shall have no liability to pay any money to you by way of compensation other than any refund we make under these conditions. Our liability to you shall not in any event include losses related to any business of yours, such as loss of profits or business interruption, neither will we be responsible to you for any other loss which is not a foreseeable consequence of us being in breach of these Terms and Conditions or our legal duties.
This does not affect your statutory rights if you are a consumer, nor is it intended to exclude our liability to you for fraudulent misrepresentation or for death or personal injury resulting from our negligence.
Complaints
Any Complaints should be sent in writing by email to sales@hickleys.com or by post to:
Hickleys Limited
Castle Street,
Tangier,
Taunton,
Somerset TA1 4AU.
Complaints should be made immediately any fault, damage or other issue becomes apparent. Please state the nature of the issue as well as the product purchased and any transaction number or invoice/proof of purchase to allow the matter to be dealt with as rapidly as possible.