Garage Equipment Testimonials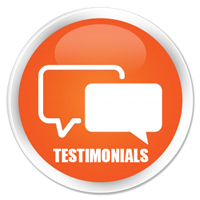 Here's what our customers have to say...
We have been extremely pleased with the service we have received from Hickleys from the moment we made first contact.
Lynn was very responsive and provided technical information, quotations and information quickly and efficiently and has managed our project perfectly.
The installation team were also also highly skilled and conscientious and installed all of the equipment to a professional standard. Each individual that we have dealt with at Hickleys have provided us with exceptional customer support which has meant the whole process has been hassle free, allowing us to concentrate our attention on marketing our venew business. A big thank you to the Hickley's Team.
Really cannot thank you enough for acting so promptly and getting our ramp matter resolved as quickly as you did. A real credit to you and your team for making this happen. Really great customer experience! Thank you.
Hickleys have installed an ATL Lift and two post lift into our workshop this year, providing us with quality equipment, professional advice, planning and installation.
We chose Stenhoj lifting equipment for its great reputation, quality and value for money. Lynn organised the equipment to be manufactured in our choice of colour, which was delivered well on schedule in time for installation.
The installation process was meticulously planned and Lynn helpfully liased with our choice of builders required for the ground works. The installation was extremely professional and ensured that there was minimal disruption to our busy workshop. Overall, we are incredibly pleased with the service and the equipment we have purchased
We at Cannon Commercials, have used Hickleys to calibrate our Headlight Aligner and Smoke Meter for a number of years. Due to excellent service, this year we decided to replace our commercial Roller Brake Tester and also add a Commercial Shaker plate soon after. The communication on the set up of the purchases by sales specialist Lynn Sweet was spot on and the back up was always 100%.
Eg, on a Saturday morning, one of our fitters could not get the brake tester to work, so by chance, he rang Nick Halliwell on his mobile phone and Nick talked our fitter through it and got it working. It was a case of our fitter pressing the wrong button at some time. When I said thank you for answering the phone, I was amazed to find out that Nick was working in Ghana on an installation at the time. Not only must a product be good, but the back up must also be good and Hickleys are always 110%.
On another day, I rang Lynn on her mobile to ask about setting up a service contract on all of our garage equipment items, column lifts, ramps etc. She was in bed at home ill, but still answered the phone. So yes, Hickleys are the people to deal with as far as we are concerned.