DynaKart - Brake Test Bench for Kart Engines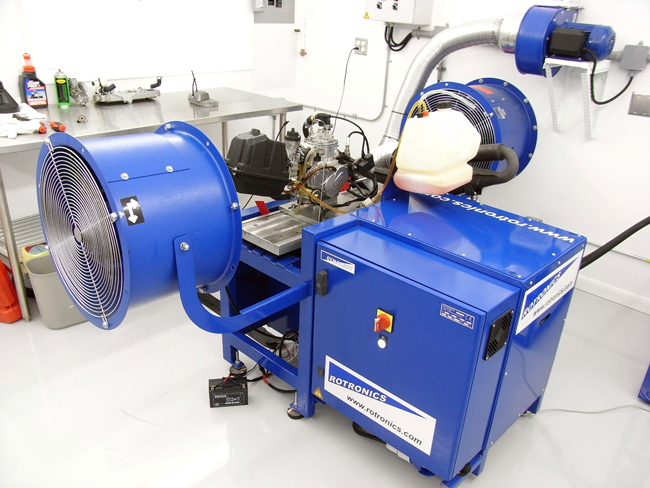 DynaKart - Brake Test Bench for Kart Engines
Specifically designed for karting professionals, this loading engine test bench can also accept all types of engines linked to this activity: 2 or 4 strokes, competition or leisure.
Compatible with all engine types : 2 stroke, 4 stroke, leisure or motorsport
Integrated eddy current brake
Evolutionary concept
Transient speed tests
High precision digital control system
Tests under controlled and scalable load depending on vehicle speed
The proposed tests procedures all engines to be tested, almost under real conditions, including acceleration test under controlled load and according to a road law.
Very easy to use, the DynaKart engine test bench can perform highly accurate measurements without imposing the constraints of a traditional engine bench.
It is also featuring R&D options such as coolant temperature conditioner, air intake flow synchronized on kart speed, electrical throttle actuator, industrial software to reach high performances level.
Downloads
Call us now on 01823 328530 for more details