Zed-FULL / PLUS Credits, Tokens, LIFS & Software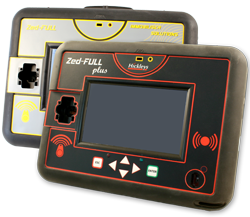 Zed-FULL / PLUS Credit Purchase Options
Once you have purchased the base kit you have an excellent selection of free to use features. You can access the remaining features via the 3 different payment plans:
Pay As You Go Credits
Each credit is just 50p. Credit usage varies depending on the task performed.
Credit Packages
250 Credits
500 Credits
1000 Credits
1500 Credits
2000 Credits
Purchased credits will never expire. Please note that under no circumstances will Hickleys replace lost or used credits for any reason, irrespective of blame. However, you will receive 15% more tokens than you order to cover any errors or problem vehicles. (ie Order 1000 tokens and receive 1150).
Unlimited Use Packages
The Zed-FULL credits are available as a package for a set period of time. During this time, there will be an unlimited number of credits available for use. The 4 packages available are for 24 HOURS USE, 3 months, 6 months and one year:
** NEW 24 Hour Unlimited Use Package **
Our new 24 Hour unlimited use package allows totally unlimited use of your Zed-FULL for any 24 hour period. So, on days where you are going to be using your Zed-FULL for a quantity of work, a 24 hour package could be the best choice.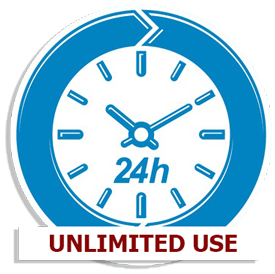 The 24 Hour package can be purchased in packs of 5, giving you 5 x 24 hour periods. You can switch on a 24 hour period at any time, simply by connecting your Zed-FULL to the internet. The Zed-FULL will then run, credit-free, for the next 24 hours. Your remaining 24 hour packs can be used as and when you require. They will never expire.
Benefits of the 24 Hour Pack
Many programming procedures use more than 40 credits (Merc, BMW etc) so switch on a 24hr period and limit your cost to £26.00.
On days where you have no programming to do, you're not paying.
Don't worry about wasted credit or jobs that go wrong, it's only £26.00 for the day.
Don't worry about what to charge the customers, your maximum cost that day is £26.00.
24hr unlimited use days can only be added to your account in office hours so please ensure you have your 5 days pre purchased and ready on your Zedfull for when you want to use them. (Once added to your account, they can be activated at any hour).
There's no limit to the amount of days you purchase in the launch period so ensure you benefit from the launch price and buy 5, 10, 20 or even 50 days now.
5 x 24 Hour Credit Packs
3 Month Package
6 Month Package
12 Month Package
* PLUS 18 MONTHS FREE FOR ZEDFULL PLUS OWNERS *
Group LIFS
It is now possible to use a certain part of the software (ie Ford OBD or eeprom programming) on unlimited use for periods of 6 or 12 months, whilst using the remainder of Zed-FULL features on credits.
Part Number
6 Months LIFS
12 Months LIFS
LIFS-HYU-KIA
Hyundai - Kia OBD
£156.25


£250.00


LIFS-CHRYSLER
Chrysler OBD
£156.25


£250.00


LIFS-TOYOTA
Toyota OBD
£156.25


£250.00


LIFS-NISSAN
Nissan OBD
£156.25


£250.00


LIFS-RENAULT
Renault OBD
£218.75


£350.00


LIFS-EEPROM
Eeprom App.
£218.75


£350.00


LIFS-FORD
Ford Euro OBD - Ford USA OBD
£218.75


£350.00


LIFS-FIAT
Fiat OBD - Fiat ECU Viginising
£218.75


£350.00

Outright Purchase and Ownership
All software on the Zed-FULL can be purchased outright. The table below shows some of the prices for software purchase. To purchase any of the following software for your Zed-FULL, please contact us.
| Description | Credits | Price |
| --- | --- | --- |
|   |   |   |
| Eeprom Files 1-9 of £25 files | 10 | £25.00 each |
| Eeprom Files 10-24 of £25 files | 10 | £21.25 each |
| Eeprom Files 25-49 of £25 files | 10 | £20.50 each |
| Eeprom Files 213, 216, 219, 250, 251, 255, 263 | 50 | £100.00 each |
| Eeprom Files 202, 203, 204, 205, 228, 229, 249, 256, 257, 260, 262, 264 | 20 | £50.00 each |
| Pincode Offline Applications | 10-15 | £300.00 each |
| Pincode Online Applications | 10 | £300.00 each |
| Crypto Transponder Cloning | 40 | £100.00 |
| Fix Transponder Cloning | 0 | F.O.C |
| Online Transponder Cloning | 0 | F.O.C |
| Transponder Unlock | 3-35 | £125.00 each |
| Remote key Recycling | 2-10 | £125.00 each |
| Transponder Production | 2-10 | £355.00 each |
| FIAT ECU Virginise | 10-20 | £400.00 each |
| Frequency, Emulator Cloning | 20-35 | £775.00 each |
| Holden Remote Cloning | 20 | £550.00 each |
| TAG Cloning | 3-5 | F.O.C |
| Mercedes Software | 0 | FOC |
| OBD - BMW | 25-75 | £1200.00 each |
| OBD - Chrylser | 5-25 | £2970.00 each |
| OBD - Daewoo / Chevrolet | 10 | £250.00 each |
| OBD - DAF Trucks | 30-35 | £550.00 each |
| OBD - Falcon | 20-25 | £650.00 each |
| OBD - Fiat | 5-40 | £3580.00 each |
| OBD - Ford Europe | 10-30 | £3025.00 each |
| OBD - Ford USA | 20 | £1700.00 each |
| OBD - GM | 10-20 | £1405.00 each |
| OBD - Holden | 25-30 | £775.00 each |
| OBD - Honda | 10-25 | £975.00 each |
| OBD - Hyundai / Kia | 10-25 | £1025.00 each |
| OBD - Isuzu | 10-25 | £200.00 each |
| OBD - Jaguar / Land Rover | 40-50 | £1900.00 each |
| OBD - Mahindra | 5-15 | £450.00 each |
| OBD - Mercedes | 10-50 | £ each |
| OBD - Mitsubishi | 15-40 | £1250.00 each |
| OBD - Motorbike | 40 | £300.00 each |
| OBD - Nissan | 5-30 | £1900.00 each |
| OBD - Opel / Vauxhall | 10-30 | £1215.00 each |
| OBD - Proton | 10-25 | £280.00 each |
| OBD - Peugeot / Citroen | 10-20 | £1600.00 each |
| OBD - Renault / Dacia | 15-40 | £1785.00 each |
| OBD - Renault / Volvo Truck | 35 | £430.00 each |
| OBD - Smart Fortwo | 20 | £600.00 each |
| OBD - Subaru | 25 | £505.00 each |
| OBD - Suzuki | 5-20 | £1550.00 each |
| OBD - Toyota / Lexus | 15-25 | £1700.00 each |
| OBD - Renault / Volvo Truck | 35 | £430.00 each |
| OBD - VAG Canbus Vehicles | 5-30 | £1850.00 each |
| OBD - VAG K Line Vehicles | 5-30 | £825.00 each |
| OBD - VAG UDS Vehicles | 5-30 | £1575.00 each |