eco3 Air Purifier for Coaches
Ensure your coach is not the carrier!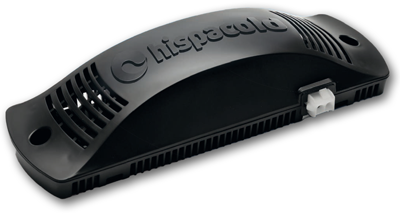 The eCO3 Air Purifier dramatically improves indoor air quality in buses and coaches. It prevents odours and neutralises microorganisms, germs and allergens fully automatically.
The operation of eco3 is based on the generation of an adequate proportion of ozone and negative ions, thus increasing oxygen concentration and maintaining it at suitable levels, preventing the air inside the vehicle from fouling.
The eco3 has been scienticically tested and approved by the environmental experts SGS Tecnos.
Features
Powerful ozone purification process, cleans, disinfects, and purifies
Destroys biological pollutants such as Bacteria, Viruses, Germs, Molds & Allergens
Increases oxygen concentration to healthy levels
Reduces infection risk
Reduces driver sleepiness, passenger dizziness and nausea
Can be fitted in all vehicles whether new or already in use
Works in all makes of HVAC systems
Maintenance free, with no consumable requirements
Module Requirements
The number of modules required is dependent on the size of the vehicle.
Vehicles up to 7m require 1 module
Vehicles between 7m to 12m require 2 modules
Vehicles 12m and over, including double decker vehicles require 4 modules
Purchase Options - Supply Only Per Module
Installed Price
Call us for special prices on bulk purchases. Mobile fitting service available at an additional cost.
Technical Specs
| | |
| --- | --- |
| Voltage | 24 VDC |
| Consumption | 40 mA |
| Weight | 230g |
| Temp. Range | -10°C to 65°C |
| Life Operation | 20,000 h |
| Min Air Apeed | 0.8 m3/s |
Downloads
Features and Installation Guide
Technical Features and Benefits