Lighting Equipment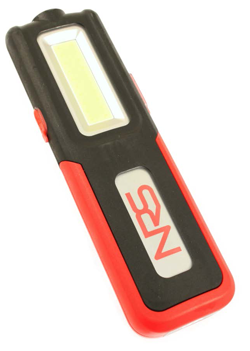 High Quality LED 5W Hand Lamp
Main lamp - 5W COB - 350 lumens
Secondary lamp - 3W SMD - 180 lumens
Running time - 2 hrs COB - 3hrs SMD
Li-ion battery - 3.7V - 2000mAh
Rechargeable - via USB cable (included)
Charging time - 3 hours
USB Power charger port
Light intensity regulator (both lamps)
Magnet holder
Hanging hook
180° Swivel handle
LCD battery indicator
Net weight - 215g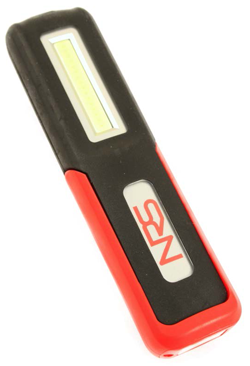 High Quality LED 3W Hand Lamp
Main lamp - 3W COB - 160 lumens
Secondary lamp - 3W SMD - 50 lumens
Running time - 2.5 hours
Li-ion battery - 3.7V - 1200mAh
Rechargeable - via USB cable (included)
Charging time - 2.5 hours
Magnet holder
Hanging hook
180° Swivel handle
LCD battery indicator
Net weight - 132g

600/250 Lumens Portable Lamp
Front Main / Sub: COB LED, 250/600 lumens
Lantern lighting: 120 lumens
2 lighting modes: Flashlight and Front
Battery: Li-ion 3.7 V - 2600 mAh
Light source: 6W COB (front) / 3W SMD (flashlight)
Duration (front): 5h 30min / 2h 30min
Duration (flashlight): 10h
Charging time: 4h
Rechargeable cable: USB (included)
Charge level indicator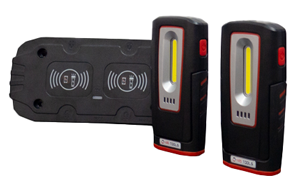 Induction Lights Kit 300 Lumens
Narrow and lightweight articulated LED handlamp with illumination on both sides. USB-C charging connection and wireless charging function.
Illumination: 5W COB
Battery: 3.7V 1200mAh Li-ion battery
Modes: ON-OFF
Fixation: Magnet
Main light brightness: 300 Lumens
Front light brightness: 35 Lumens
Operating time: Main light approx. 300lm 2h / 35lm 10h
Charging time: 2.5 h
Power: Induction
Battery indicator: Yes
Dimensions: 170x170x47.5 mm
Flashlight Weight: 160g
Net Weight 2 Lamps + Base: 550g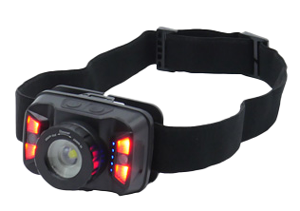 Headlamp 260/100 Lumens
High main light: 260 lumens
Low main light: 100 lumens
Sensor: On and off
Battery: Li-Ion 3.7V - 1800 mAh
Rechargeable cable: USB (included)
Charging time: 3.5h
Autonomy: 3h high main light / 9h low main light
5 lighting modes: - High main light - Low main light - Flashing light - Red light - Flashing red light

Professional LED Bonnet Lamp
Thanks to its battery power, the nrs tools hood lamp offers 2 levels of illumination of up to 1200 lumens, a 120 ° wide beam radius, 360 ° rotation possibility and a bracket that extends up to 1.82 meters . Versatile and flexible bonnet lamp for cars and trucks.
2 light intensities 500/1000 lumens
Low energy consumption
Made of aluminum, adjustment from 115 to 182 cm
IP65 / IK07 Safe work in harsh environments, resistant to shocks and vibrations
Non-slip rubber handle / pleasant use
Charger and USB cable included
Lumens: 1000/500
CCT: 5650-6500 K
Autonomy: 3/6 hours
Charge time: 4.5 horas
IP: IP 65
IK: IK 07
USB input: 5V 1A
Battery: 3.7V 4400mAH
Dimensions: 1156x 185x 706 mm
Net Weight: 800g
Swivel hook: 360 °
Extendable hook: 153mm to 1820mm

Dama IEQ4011 Magnetic Lift Strip Light
A versatile, rechargeable strip light that can be attached to a lift or metallic surface to be able to provide light wherever the technician needs it most. Rechargeable via USB-C, and can act as a powerbank via USB-A.

Rechargeable Cob Work Light
1W LED on the top + COB 3Watt
3.7V/ 700 mAH
MICRO USB

Pocket Torch
Lumens: 250/100 • Autonomy: 1.5/3 h.
Charging time(USB): 2.5h
Charging time(Induction): 3h
Battery: 3.7V 1050mAH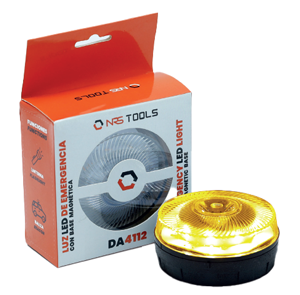 Led Emergency Vehicle Light with Magnetic Base
Lamp for warning of emergency, accident or breakdown on the road.
Compact design
Visibility range at 1 km
Water resistan. IP65 approval
Works with 9v battery.