Locksmith Accessories
GOSO Broken Key Extractor
GOSO Broken Key Extractor has a super meticulous design, suitable for house, car and office locks with 10 different angles of lock pickers. The set is used for extracting broken keys from the lock so you can open and repair the blocked lock.
£8.95 + VAT
Log in for Trade Prices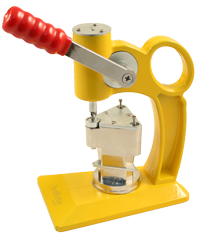 Pin Removal Tool
For the easy removal of all sizes of blade securing pins in flip key remotes.
A simple machine to use, this pin removal tool hosts 3 different size pin removers, on a rotating wheel. Simply select the size of the pin required, place the key on the mount and pull the spring loaded lever down.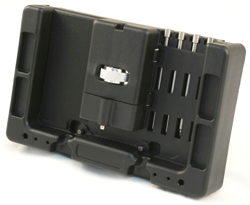 Lishi Flip Key Vice
A "must have" tool that will make the job of changing flip key remote blades faster and easier.
The Genuine Lishi Flip Key Vice is the ideal tool for removing and inserting pins in flip keys. This is usually done when replacing the blade. Designed to hold flip keys of all shapes and sizes the double vice makes this possible with ease. There are two holding jaws that can hold just about any flip key size.
Supplied with two pin removal tools as well as two pin insertion tools. The grip onto the keys is strong and stable allowing the location pin to be easily and quickly removed without it being lost. Everything you need for professional, fast, and simple removal and insertion of pins in flip keys. comes in one compact unit.
Holds all size and shape flip keys
2 Holding Jaws
Left or Right Handed
2 Pin Removal Tools
2 Pin Insertion Tools
£42.00 + VAT
Log in for Trade Prices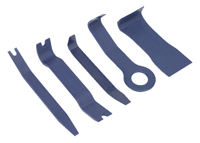 Door Trim Tool Set
5 piece set
Easily removes door trim and studs
Ideal for all types of trims
Made from resilient plastic to minimise damage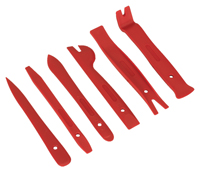 Mini Panel Removal Kit
Tools with slim profile for simple removal of small trim items and panels. Ideal for removal of dash trim and internal fittings.
6 piece set
Made from resilient nylon to minimise damage and marks
Radio Removal Kit
18 piece car radio removal kit offers a fast moving range of keys to remove radios for VW, Audi, Ford, BMW, Mercedes, Porsche, Vauxhall and Skoda.
£36.76 + VAT
Log in for Trade Prices
Ultimate Radio Removal Kit
46 piece car radio removal kit. Covers radio, CD, MP3, DVD and Sat Nav. Covers a huge range of vehicles and aftermarket brands. Contained in a blow moulded case.
Magnetic Telescopic Pick Up Tool
Ideal for retrieving items in narrow spaces or inaccessible areas.
Strong magnet
Closed length 100mm
Open length 470mm
£6.54 + VAT
Log in for Trade Prices
Flexible Inspection Mirror
Ideal for use in confined areas.
Fully adjustable mirror
470mm length
Good quality mirror head
Flexible Pick Up Tool
15mm pick up clamp
Flexible shaft
600mm length
£6.50 + VAT
Log in for Trade Prices
Broken Key Removal Kit
A set of 10 different tools to manipulate locks and remove broken key blades and tips.
£68.25 + VAT
Log in for Trade Prices
Multi Purpose Face Cap Tool
Removes Autolock face caps without damage.
Special pair of pliers specially designed to remove and refit lock face caps without damage.
£52.00 + VAT
Log in for Trade Prices