Christmas Scratch and Win

Welcome to our Christmas Scratchcard Giveaway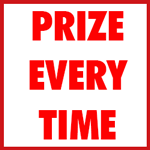 Every day between now and Christmas, you have a chance of winning some fantastic prizes with our daily scratchcard promotion. Some of the great prizes up for grabs include...
A Smart Pro Key Programming Machine WORTH £3500.00
A Zed-FULL Key Programmimng Tool WORTH £3595.00
A Bosch KTS590 Diagnostic Tester WORTH £2000.00
A VDO Autodiagnos Check
A Dama Tool Box
An An-San Key Cutting Machine
A Smoke Pro Total Tech
A Dama 3 Tonne Trolley Jack
Discounts on your next order
And Many More...
To qualify for a scratchcard each day, simply place an order of £20 or more (excluding VAT) on our website, then come back to this page. Your scratchcard will be waiting for you!
To get your daily scratchcard, you must be logged in and have placed an online order of £20 or more today.
Terms and Conditions
Only one scratchcard can be claimed per day, per customer.
To qualify, you must have placed an order on the day you are visiting this page.
Your qualifying order must be for £20 or more, excluding VAT.
Prizes are allocated completely at random for each scratchcard, with a greater chance of winning a smaller prize.
Prizes are only allocated to customers once the claim button has been clicked, and the website confirms that you have won the prize. Failure to claim your prize by midnight each day will void your win.
Prizes WILL NOT be swapped for alternative prizes.
No cash alternative for prizes will be offered.
We reserve the right to cancel this promotion, deny a prize or change the allocated prize at any time.
Smaller prizes which require delivery to you will only be dispatched along with deliverable orders. If no deliverable orders are received by 31st December 2019, the prize will be forfeited. Larger prizes will be dispatched independently of any orders.
Prizes must be returned if the qualifying purchase is returned for credit.
Any abuse of this promotion will result in the prize being forfeited.
Scratchcard offer ends on 24th December 2019.