Zed-FULL Ultimate Pack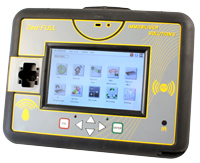 The Zed-FULL Ultimate Pack
The Zed-FULL Ultimate Pack offers a huge discount for customers that want to purchase a complete package of Zed-FULL accessories to enable the majority of features to be achieved.
The package also includes the opportunity for one person to attend the 2 Day Zed-FULL Training Course.
The package includes 3 months LIFS, so customers can practice without incurring costs. The first 500 credits are also included in the Ultimate Pack.
SAVE £-796.00
| Equipment | Current Price |
| --- | --- |
| Zed-FULL | £2795.00 |
| 12 Months LIFS | £1200.00 |
| Mercedes Kit | £1,295.00 |
| Mercedes EZS Removal Tool | £25.00 |
| Mercedes Gateway Module | £63.00 |
| MBC Quick Connectors | £280.00 |
| | |
| Programming Kit | £299.00 |
| Cloning Kit | £269.00 |
| Eepromming Kit | £899.00 |
| Emulating Kit | £199.00 |
| Transponder Starter Kit | £499.00 |
| 2 Day Training Course | £500.00 |
| 1 Day Mercedes Training | £300.00 |
| All Remote Unlocking Software | £2000.00 |
| Remote Unlocking Hardware | £305.00 |
| | |
| Total Normal Price | £10,928.00 |