MVPPro UTP Electronic Tokens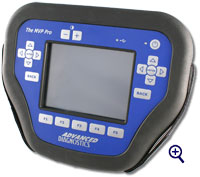 MVPPro Unlimited Token Plan
The MVPPro UTP package offers you the best of both worlds as far as options to purchase. With the AD100Pro you purchase and own the software; with the MVPPro "Pay as you Go" you pay for each use.
With the MVPPro UTP you can use the software as much as you like within a one year period.
Having a UTP package offers the following benefits:
One single tester to carry out all your programming needs
Unlimited token usage throughput the year
No extra costs as work increases or extra contracts won
No concerns about making programming errors
No concerns about token loss due to incorrect transponder selection
Pincode redaing at no extra cost
Program the same or different vehicles as many times as you like
At an average of £12 per vehicle (100 token rate), you only need to program 3 vehicles a week to make a UTP your best option.
You can upgrade to UTP at any time, even if you have some existing tokens. We will give you and extra day for every 2 tokens you have!
To order the MVPPro UTP package, please see the Tokens page.
Monthly Unlimited Token Plan
For greater flexibility, we can also offer the Unlimited Token Plan on a monthly basis.
The cost is £195.00 per month via direct debit. In total this equates to £2340 per year, but gives full flexibility as you can cancel at any time with 1 months notice.
This works out to be about 4 keys per week @ £12 per token.
To order the MVPPro UTP package, please see the Tokens page.